The Right Call
The rockets started falling on Monday. And then came reports of violent Arab mobs assaulting Jews and attacking synagogues and Jewish businesses in shared Arab-Jewish towns and cities. My phone has a Red-Alert app that buzzes whenever sirens are sounded in Israel, warning of the imminent impact of an inbound rocket or missile. Since Monday, it has been buzzing on and off all day and night. My heart races as my mind runs through the names of colleagues and friends—and family members—in the crosshairs. I need to reach out, but whom should I call first?
I have to start with my youngest son, Elan, a participant on the Young Judaea Year Course. After COVID-19 restrictions greatly affected the first months of the program, the final days will be remembered for the sirens, the explosions, and the rush to safety.
Next, my brother, Dan, who has lived in Israel since 1974. His children and grandchildren are in Tel Aviv and up north near Carmiel, where they are taking special care to avoid unnecessary travel along the road out of town, following attacks on passing cars from the neighboring Arab village.
I think of the children of dear friends who fled Tel Aviv following 48 hours of rushing back and forth to bomb shelters. They headed up north to greater safety in the homes of relatives.
I want to connect with my former colleagues at Ben-Gurion University in Beer Sheva, which has been under near continuous attack. Classes are cancelled. Students have scattered. And the campus has become a ghost town, everywhere except at Soroka University Hospital, which is receiving hundreds of injured, as well as victims of shock and trauma.
Maybe I should call my friend, Dalila, whom I first met in Argentina after the 2000 economic crash there. She made aliyah a few years later and lives in Beer Sheva, where she and I found ourselves together over coffee during a rocket attack in 2014. Even then, she already moved slowly and walked with a cane. She lives on the fourth floor of a low-rise apartment building and can't get to the shelter within the 60-second warning period, leaving her vulnerable. I thought about her when I heard that Leah Yom-Tov, 63, who also walked with a cane, and Soumya Santosh, 32, her caregiver from India, had been killed on Tuesday in a rocket attack on Rishon Letzion because they couldn't move fast enough to reach a shelter in time.
Of course, I have to call the staff members of JCC Association's Center for Israel Engagement. They live in the center of the country, too—and have been running back and forth to bomb shelters all week.
I should reach out to my friend, Rafi, who lives in Ashkelon. The building two doors down from his took a direct hit on Wednesday. He and his wife have hardly left their safe room for four days. Tragically, a safe room wasn't safe enough for 5-year-old Ido Avigal, who was killed when a missile came through the steel-plate-covered window of his family's safe room in their apartment in Sderot. His mother and sister remain hospitalized from wounds they suffered in that attack.
I want to tell Haled, director of the community center in Zur Baher (part of the Israel Association of Community Centers (IACC), our partners in Israel), an Arab-Israeli neighborhood in Jerusalem, right next to East Talpiot, that I am heartbroken about the murders of Khalil Awwad, 52, and his 16-year-old daughter, Nadeen, from Dahmash, near Lod. They died in a rocket strike on Tuesday in a city that, like Jerusalem, is shared by Jews and Arabs who live and work side-by-side.
I'm sure I should be calling the parents of those friends of my son, Aaron, who are in IDF units already deployed to the Gaza border. That's where Omer Tabib, a 21-year-old soldier from Elyakim, was killed by an anti-tank missile attack on his jeep. He was a month away from completing his service.
It's not enough to call once. I have to call Leah back. She and her husband are babysitting Tamar, their 3-year-old granddaughter, who has been running a fever, so Tamar's mom and dad can care for their newborn son. After spending countless hours in their safe room, hearing sirens wail and the unsettling booms of exploding rockets, the sound of a nearby car alarm sent Tamar into hysterics—weeping and screaming uncontrollably as she clung to Leah with every ounce of strength in her little body. Not all the victims of a terror campaign are accounted for among the dead and wounded.
I need to call them all. And there are more. Many more. But I have to make some calls here, too. I have to call friends and colleagues in Jewish leadership to urge them to join together and raise a hue and cry in support of Israel and her people. We must outspokenly condemn Hamas, an internationally recognized terrorist organization whose charter calls for the wholesale destruction of Israel and the annihilation of her people. We must condemn rampaging Arab mobs indiscriminately attacking Jews in communities in which they have lived as neighbors for decades. And we must publicly bear our shame and outrage about those Jews who have wantonly and savagely attacked innocent Arabs in the midst of these very dark days.
We must stand in unequivocal solidarity with the State of Israel and its people. We must extend our arms and our hearts in a manner that reflects our conviction that terrorist attacks on Israel are attacks on the entire Jewish people. The Israeli government's foremost responsibility is to safeguard the lives and freedoms of its citizens. Our responsibility in such times is to stand tall and proud at their side. An attack on any of us—anywhere—is an attack on all of us—everywhere.
Sunday evening we'll usher in the holiday of Shavuot, celebrating our having received the Torah at Mount Sinai and our entry into a sacred covenant with God. It is a celebration of what binds us together—and what has sustained us as a people for more than 3,000 years. We are one nation—irrespective of where we choose to make our homes. What greater reminder could there be of why we must stand with Israel now.
Am Yisrael Chai
עם ישראל חי
The people of Israel live!
Shabbat shalom and chag sameach.
Doron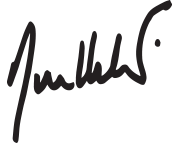 President and CEO
JCC Association of North America