By Emily Hausman
The father of modern Zionism, Theodore Herzl, said "Im tirtzu ein zo agadah."|"If you will it is no dream." In New York City, the dream has become reality: The dream of providing for our youngest community members; the dream of educators as professionals; and the dream of free, high-quality early childhood education available to all.
With the right support, the dream will become reality for the entire nation in the Build Back Better Act, currently making its way through the congressional labyrinth. One piece of this legislation seeks to address the nation's long-standing challenge to provide affordable and high-quality early childhood education led by professionals to all. Early childhood advocacy groups are fighting to keep education for 3- and 4-year-olds in the legislation through "mixed delivery," which is the exact system that allows JCCs and YM and YWHAs in New York City to provide no-cost education to 3- and 4-year-olds in our community centers.
The Build Back Better Act will also provide for early childhood educators in a way the private-pay system never could. Currently in New York City, we have teachers who receive comparable pay and benefits to that of their public school counterparts. As a non-profit organization, we can, thanks to government funding, honor our teachers' work in a new way—one that was not possible before.
In Hebrew, the expression "Achari!" translates to "Follow me!" but has a larger meaning as well. At their best, leaders lead by example, encouraging others to jump in with all they have because the leaders are with them. Follow me as we construct the future together—a future in which we can provide for our community, weave Jewish values through education, and build back better.
In New York City, providing universal education has been a journey. It started in the spring of 2019 when the New York City Department of Education took over all birth through five programs and put out a request for proposals (RFP) to agencies already providing services—or wishing to launch services—to students in this age group. When I originally began as the director of early childhood education at the Riverdale Y in 2017, only our Pre-K classes received government funding. As a result, I was told, these classes could include no Jewish culture, values, or holiday celebrations. When Mayor De Blasio announced in the spring of 2021 that funding was expanding to 3-year-olds in all districts, I needed to take a hard look at our school; this expansion would change the very essence of how I view myself as a Jewish educator.
The Y's CEO challenged me to see gray in a black and white world. She pushed me to reach high, to truly understand the limits the funding would impose, and to strive to maintain our school's identity while also working toward what is best for our families, community, and agency. I set out, working with my educators to weave universal Jewish values through the Department of Education curriculum; engaging with families outside school hours to participate in rituals that cannot happen in the classroom; and making our school community more accessible to all. I have found partners along the way, building relationships within the Department of Education policy team, as well as with local officials and neighboring schools. What's more, I now see my work to provide Jewish education as a true act of tikkun olam, healing the world.
The Talmud teaches in Yevamot 62b that after a terrible plague in Israel, Rabbi Akiva had students who were tasked to bring Torah and light to the next generation. Our world has gone through a terrible plague and tragedy. As we start to rebuild, we must make sure that those who can bring Torah, education, and light to the next generation are supported in their endeavors, beginning with the very youngest in our communities. I see light in universal early childhood education, and it is our future. Join me as we work to make it a reality for all.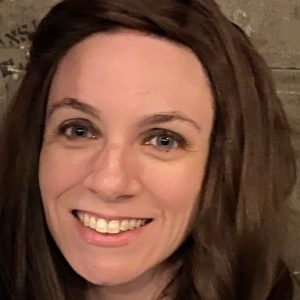 Emily Hausman is the director of the early childhood center at the Riverdale Y in Bronx, New York.