By Sara Sless
One of the things I've always loved about Israel (after I made aliyah by emigrating from England), is living according to Jewish time. The week's end is denoted by Shabbat, which begins at sundown on Friday, and school and work vacations are scheduled around the Jewish holidays, so schools are closed for Hanukkah, Pesach (Passover), and all the fall holidays that soon will be upon us. (Although school schedules in Israel's Christian and Muslim communities adhere to their own holidays and traditions, the country's economy and culture are based largely on the Jewish lunisolar calendar.)
Using that calendar, we currently are in Elul, the month that immediately precedes Rosh Hashanah, the Jewish New Year, and the anticipation in the air is palpable. Television ads invite us to buy wine for our holiday meals; apples and pomegranates, among the traditional foods of the season, overflow in the marketplace as do recipes in which to use them; social media is full of memes for the new year, comedians tell jokes about fasting; and friends and neighbors inevitably ask: "Where will you be for the chagim (holidays)?"
Selichot (prayers of repentance), traditionally sung in synagogues from Elul through Yom Kippur, can be heard each night, and some matnasim (community centers) are holding Selichot programs—all under COVID-19 guidelines. Both religious and secular Israelis increasingly visit Jerusalem to participate in Selichot tours at the Kotel (Western Wall) or in the area around the Machane Yehuda Market.
While Israelis embrace some of the trappings of the secular new year, such as voting for song of the year on various radio stations, the Jewish New Year is different. It's a time to reflect on the past year, both collectively and personally, and to think about the future.
And what a year it's been—for all of us, regardless of where we live.
The pandemic, of course, is top of mind for nearly everyone. Although Israel was proud to be among the first countries to vaccinate and has vaccinated about 79% of those who are eligible and rolled out a third booster shot, we, once again, are seeing a steep rise in COVID-19 infections and related deaths.
Amidst the pandemic, Israelis have voted in four separate elections, all of which failed to establish a government. Finally, on April 6, 2021, the 24th Knesset (Israel's parliament) was voted into office. The new government, headed by PM Naftali Bennet, comprises a coalition of unlikely partners that includes the right-wing religious party Yamina; Yisrael Beiteinu, a secularist, nationalist right-wing political party; and for the first time ever, an Arab Israeli party, Ra'am.
Barely a month later, following a barrage of rocket fire, Israel was embroiled in a military operation with Gaza, Operation Guardian of the Walls. Even more shocking than the shelling of Tel Aviv and towns bordering Gaza was the civil unrest that followed in the mixed Jewish and Arab towns of Lod, Acco, Haifa, and others—and the growth of anti-Israeli feeling around the world.
Our national pride swelled during the Olympics in Tokyo as we watched our athletes earn two gold and two bronze medals—the country's best-ever showing. Small fry compared to Canada and the U.S., but the Israeli gymnasts and judo players had us on the edge of our seats, and in the aftermath, hundreds of children are waiting eagerly to be enrolled into judo and gymnastics clubs! And, after nearly 50-years in the making, the International Olympic Committee (IOC) granted a moment of silence during the opening ceremonies to commemorate the lives lost to the pandemic and within the Olympic family over time, as well as to honor the memories of the 11 Israeli athletes and coaches tragically killed during the acts of terror perpetrated at the 1972 Olympics in Munich, Germany.
Currently, we are enjoying the Tokyo Paralympics. And again we swelled with national pride as Iyad Shalabi won Israel's first gold medal of the 2021 Paralympic Games, making him the first Israeli-Arab to win a medal in a Paralympic or Olympic game. Shalabi, who won the 100-meter backstroke, was born deaf and mute to a Muslim family from Shfaram and, as the result of a childhood accident, is paralyzed in all four limbs.
Sadly, Israel, like the U.S. also grappled with terrible forest fires this year. One occurred in my own village of Tsur Hadassah, just a few months ago. More recently, a fire devastated 4,200 acres of forest and park land in the Jerusalem hills, killing wildlife; destroying businesses—including Biblical Harp, the lifetime workshop and business of Michah and Shoshana Harrari—and miles of hiking trails; and forcing residents to evacuate their homes. Thankfully, there was no loss of human life, but so many factors may be to blame for this disaster, from climate change to negligence and from forest mismanagement to possible arson, it might be difficult to prevent more fires in the future.
Nonetheless, as we look toward the new year, I send blessings from Israel along with the hope that you, too, can experience Jewish time in Israel soon. Until then, I invite you to make time to celebrate what I pray will be a sweet, healthy, and good year for us all.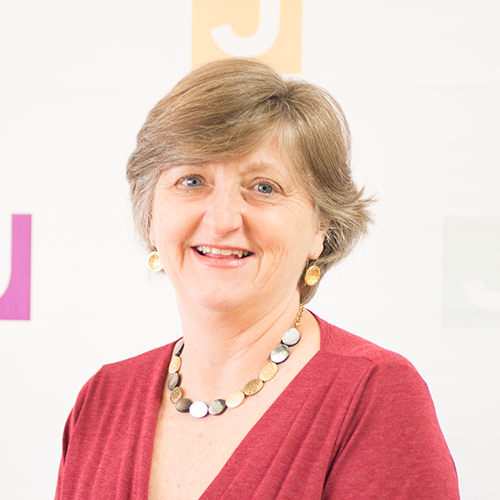 Sara Sless is assistant director at JCC Association of North America's Center for Israel Engagement in Jerusalem.