By Sara Sless
George Winston's "Winter," one in a series of albums that follows the changing seasons, is among my favorites. Click on the link, turn up your speakers and enjoy!
We have just passed the winter solstice, and although the length of the days will now increase, the wet and stormy weather has just now arrived in Israel. Here the weather changes abruptly from sunny and dry straight into rainy and cold. One day we are wearing t-shirts and sandals, and the next day we swap our summer wardrobe for sweaters and boots.
Even so, lots of great things happen in Israel during the winter.
At the end of Sukkot, Jews around the world—from Wisconsin to London to Kenya—begin to pray daily for rain. In reality, though, the prayer is for rain to fall in Israel. This arid desert land needs rain—for agriculture, for its flora to flourish, and, of course, for drinking water. However, in recent years, climate change has filled our winters with extreme storms and heavy rainfall that often occurs in short periods of time. Last winter, the rainfall was unusually high, causing flashfloods in the desert regions and flooding in the cities. In 2018, there was a real scare that the Sea of Galilee, whose water levels we measure with religious determination and regularity, was drying up. Today, though, even before winter is fully underway, this lake, a relatively small body of water, is gloriously full of water. Israelis are quite obsessed by rain and snow, but unable to rely on rainfall for our drinking water, we're a world leader in desalinizing water—with between 60 and 80% of our domestic water coming from one of the country's five desalinization plants
Not only rain, but birds, too, are plentiful in Israel, especially in the winter, a boon for bird watchers. Because of the country's location on the Syro-African Depression or the Jordan Rift Valley, the land comprises a variety of landscapes and diverse habitats, where, according to BirdLifeIsrael, sightings of as many as 534 species of birds have been recorded in Israel. "Israel by Foot" claims that during the winter, "hundreds of millions of birds leave their nesting grounds in Europe and Asia and cross Israel on their way to the wintering grounds in Africa. Israel is their last 'fueling' spot before their five-day journey [to cross] the Sahara Desert." What's more, during November and December tens of thousands of pelicans and cranes land in the Hula Valley offering an amazing spectacle.
Another symbol of winter in Israel is Krembo, a chocolate-covered marshmallow and biscuit treat (think Mallomars) that appears on grocery shelves with the coming of winter and disappears before Pesach. Like Mallomars, perhaps part of its attraction is that it is available only for a limited time each year! Participants in some of our seminars have been treated to tour educators biting into a Krembo to explain how the Ramon Crater was formed. You missed that demonstration? When travel once again is feasible, we look forward to welcoming you to Israel and showing you the crater and a Krembo!
In addition to Krembos, Israelis love festivals. One of the country's biggest, the Holiday of Holidays Festival, celebrates Hanukkah, Christmas, and Ramadan—even when the three holidays don't actually coincide on the Gregorian calendar. An initiative of Beit Ha'Gefen—Arab-Jewish Cultural Center and the Haifa municipality, the festival is marking its 27th year this winter. In non-COVID times, the event attracts Israelis from all over the country and tourists from around the world, but this year, many of the attractions, which are designed to promote and foster tolerance and mutual respect through culture and art, will be online.
With this joyous holiday festival in mind, I wish you and yours a safe and happy winter and a new year of health and happy times.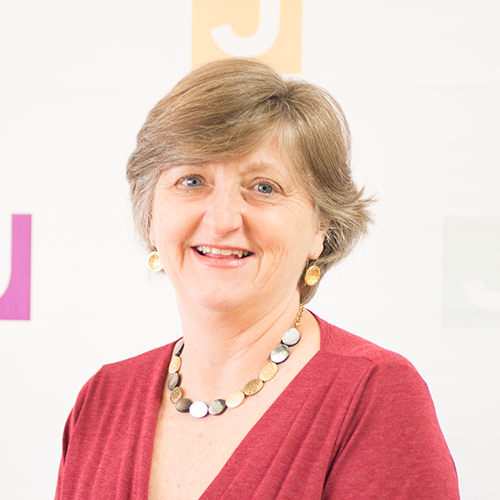 Sara Sless is assistant director at JCC Association of North America's Center for Israel Engagement in Jerusalem.