By Rabbi Irving Elson
There is an old business model that explains the difference between "involvement" and "commitment" by comparing them to a breakfast of ham and eggs. (Sorry about the reference to treif (something that is not kosher).) The chicken, the model explains, is involved, but the pig is committed! Involvement means to participate at some level; commitment means to devote your entire self to an endeavor. I am always reminded of this model when I think about our country's Gold Star Families.
The phrase "Gold Star Family" dates back to World War I, when it became customary for families to display in a home's front window a service banner or flag that featured a blue star for every immediate family member serving in the armed forces. If the family lost a loved one in the war, the star's color would be changed to gold, hence the term "Gold Star Family." Closely connected to Memorial Day, "Gold Star Family Month" is commemorated in May each year.
Returning to the business model above, although all Americans can understand and appreciate Gold Star Families, for most of us, the connection is one of "involvement." Upon meeting Gold Star Family members, we certainly can empathize with the commitment and sacrifices they and their fallen heroes have made in defense of the ideals our country. We might even attend a short Memorial Day ceremony or watch the National Memorial Day Concert on television. By contrast, Gold Star Families remember their fallen heroes every day, and every day is Memorial Day as they live with the sacrifices they and their loved ones made.
I would like to suggest that our Jewish faith invites us all to the "commitment" model. Just a few short weeks ago we celebrated Passover, during which we read in the Haggadah these words: "In every generation we should each see ourselves as if we were the ones who left Egypt." In Jewish tradition, to remember an event requires full commitment, not only involvement.
So, what should our commitment look like?
Commitment means making our Gold Star Families' fallen sons and daughters our sons and daughters. It means hearing their stories, seeing their pictures, and learning about their sacrifices. Commitment means we see Memorial Day as more than the pool's opening day or the kickoff to summer when we enjoy the first barbeque of the season. It might mean we take time to visit a cemetery and place a small stone of the grave marker of a fallen hero; spend a few moments as individuals, a family, or a JCC community recognizing those who have fallen; or invite a veteran to speak and lead a short memorial service. Commitment is acknowledging, appreciating, and loving the freedom and democracy for which these individuals and their families sacrificed so much.
Again this year, JWB Jewish Chaplain's Council®, a signature program of JCC Association of North America, is proud to lead other Jewish organizations in a National Jewish Community Observance of Memorial Day on Monday, May 30 at 7 p.m. ET. Register now.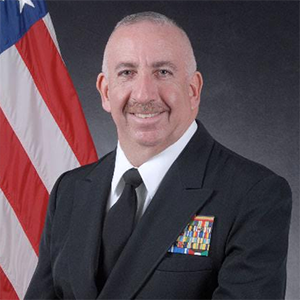 Rabbi Irving A. Elson is a vice president and the director of JWB Jewish Chaplain's Council® at JCC Association of North America.