By Andi Meiseles
I've always been fascinated by transformations of space. In New York, where space comes at a premium, apartment dwellers are famous for making creative use of every square inch. We watch as new buildings rise, tens of stories into thin air. Sadly, the converse is true as well. Almost 20 years later, I still find myself searching the sky for the Twin Towers, their absence a sign of an emptiness far more than physical.
I feel that same fascination when I go to the theater—which, of course, I've desperately missed since the pandemic began. Artists transform spaces into new and distant worlds, taking us to Anatefka, a Scottish castle, or any number of "rooms where it happens." I feel it no less powerfully in other ways: in a classroom, as student or teacher; in a meeting room, with like-minded collaborators; in an engrossing conversation over a cup of coffee. I love that flicker of excitement when we've landed on an exciting idea, when we know that something has shifted, a direction has changed, and we're sharing a single focus. Transformations of thinking and of imagination are truly satisfying—especially when borne of a shared experience.
Sukkot holds a special magic for me because of its capacity for—indeed, its fundamental essence of—transformation. I recall the delight I felt as a small child watching our synagogue parking lot change, Cinderella-like, into a magnificent sukkah. I've felt that magic strolling through Jerusalem neighborhoods, when tiny huts begin to emerge on every porch as the holiday approaches. Sukkot at a secular kibbutz revealed to me another facet of the festival, a joyful celebration of earth and environment.
Over the past six months, we've had transformations thrust upon us in myriad ways large and small. Our lives have been turned upside down, our daily routines and interactions dramatically altered, our homes turned into offices or classrooms. Admittedly, there's little charm to be found in these changes. Yet, somehow, we've adjusted—and that very ability to adjust, to change, is something to be celebrated and becomes another chapter in the Jewish historical canon of adaptation. We've figured out how to be "together, apart" at every point of the life cycle and the calendar, "Zooming" into weddings and baby-namings, and fulfilling the mitzvah of hachnasat orchim—welcoming guests—at our holiday tables, even if virtually.
And, while we'd give anything to turn the clock back, we've found some silver linings in the intimacy of our daily connections with colleagues and our ability to be more inclusive.
Sukkot is a holiday of inclusion and unity, bringing hospitality and loving kindness to a higher plane. The Torah tells us that we cannot enjoy Sukkot unless we share it with others, welcoming the less fortunate into the sukkah. We engage in acts of charity, remembering that we, too, were homeless as we wandered in the desert. The Kabbalah speaks of the ritual of ushpizin, inviting symbolic, exalted guests to join us in our sukkah. The honored presence of prophets, patriarchs, and matriarchs—ushpizot—links us to the past and the values that guide us.
U.S. Supreme Court Justice Ruth Bader Ginsburg died on erev Rosh Hashanah. According to tradition, this timing is the sign of a righteous life. How very fitting. As others have and will write more eloquently than me, she was the living embodiment of righteousness. She transformed life in the U.S., fighting tirelessly for equality for the marginalized and the forgotten. She opened minds to new ideas and doors through which others could walk. In this way she is, to me, very much of Sukkot.
In the days following Ginsburg's death, I watched, tears streaming, as the first American woman, the first Jewish person, came to lie in state in the U.S. Capitol, an honor bestowed upon only 35 people before her. I listened as Americans heard a female rabbi sing Hebrew liturgy in the halls of Congress and the Supreme Court. I was moved as the world watched 120 of her law clerks assemble on the steps of that Court, her honorary pallbearers, gathering in tribute and thanks to her—their mentor, their teacher, their "rebbe."
I wept for her passing. But I wept more out of awe and pride that the world saw in Ruth Bader Ginsburg the ultimate teacher, the ultimate example. This woman who broke barriers and challenged the status quo, who acted daily over her long life on the words of Torah that hung framed on her office wall, tsedek, tsedek tirdof—justice, justice shall you pursue (Deut.16:20). A scholar. An innovator. A creative thinker. A model of civility and collegiality. A woman of intellect and humor who became relevant in her 80s to a new, younger generation. A person whose courage and strength through personal struggle inspires us. I wept as I watched the unfolding of a unique American moment, a Jewish moment, and a transformative, teaching moment.
As we celebrate Sukkot in these challenging times, we look to those who can guide and inspire us—the ancient ushpizin/ot and the modern ones. We hope for clear skies, literal and figurative. This Sukkot, I look to the example of Ruth Bader Ginsburg and remember that I am part of a larger community, a society calling out for transformation. As our tradition teaches, although it is not incumbent upon me to finish the work, I am obligated to do my part.
Chag sameach.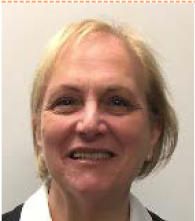 Dr. Andi Meiseles is the director of special projects at JCC Association of North America.
Looking for other ways to stay connected to the JCC Movement? Sign up  below for email updates, including our quarterly newsletter, and visit us on Facebook, Instagram, and Twitter.