By Jane E. Herman
With less than a week to go before more than 2,500 people gather online for the JCC Association of North America Professional Conference —ProCon 2021—check out these five features of the conference platform that will help you get the most from being together with JCC professionals from across the continent and around the world.
Chat: Whether you want to talk with someone you've just met, reconnect with a former colleague who's moved on to a different agency, or gather with a group of (up to 20) friends, the chat feature, once everyone's logged into the platform, is the best tool for the job. It's easily accessible from the menu on the Home screen and lets people leave (or be added) at any time.

Create your schedule: Of course you can't attend every one of the terrific sessions that will be offered at ProCon, but you can pick and choose your favorites from the master schedule and create your own daily plan. Take time now to check out the speakers, sessions, vendor hall exhibitors, and social events; add them to your calendar; and get serious about your ProCon experience.

Join the conversation: Check out the discussion boards (access them from the menu on the Home screen) and join the conversation on myriad topics of interest to JCC professionals. Of course, respect, compassion, integrity, and inclusion are requested to participate, reflecting the Jewish belief that each of us is created in the image of the Divine.

Build your profile:

Make it easy for other attendees to find you and get to know a bit about you by completing the fields in your profile. Add a photo, preferred pronouns if you wish, your bio and your social media information. FYI, at top of your profile page, there's a "notepad" to record things you hear, learn, or want to remember from the conference.

Stay connected:

If a conversation takes flight or you really hit it off with someone at ProCon and you want to stay in touch after the conference, click on the "Connect" lightning bolt in the person's profile, which will trigger an invitation for them to connect with you, making it a snap to exchange contact information.
What's more, after the conference, the platform will remain accessible, so you can contact others, access session materials, and use it as a resource in your J's work and in your professional life.
We look forward to seeing you next week and to spending three wonderful days learning, networking, and enjoying each other's company—just one more benefit of being part of our JCC Movement!
There's still time to join us for ProCon 2021. The conference promises to be an amazing and engaging gathering of JCC professionals, knowledgeable speakers, and generous sponsors with an outstanding line-up of products and services. Register now!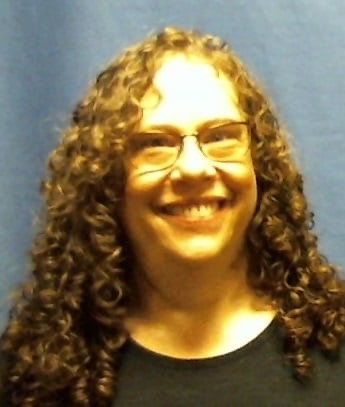 Jane E. Herman is the senior writer at JCC Association of North America.