By Martin G. Englisher
Throughout my four-decade career at the YM & YWHA of Washington Heights and Inwood, the neighborhood's demographics have changed. As the number of Jews in Northern Manhattan decreased, some people suggested we close our doors. We chose a different strategy—to recalibrate the way we serve our community.
Our commitment to those we serve and to our neighborhood has never wavered. Even now, from its onset and throughout the ongoing pandemic, we committed to be here for our community.
This responsibility was no small feat.
According to New York City data, Northern Manhattan had higher rates of infection and death, and our neighborhood had among the highest positive test rates in Manhattan. Like other parts of the country, death rates for people living in deep poverty, and for Latino and Black New Yorkers, were nearly double the rate of white New Yorkers.
Our neighborhood also was hit hard financially. When most nonessential employees began to work from home, they were paid; if furloughed, they waited for stimulus or unemployment payments. That's not true for cash workers and undocumented immigrants, who could not work from home, lost their income, and could not access relief from government sources.
The pandemic unearthed for us the deep poverty faced by households in our neighborhood. People were no longer only figuring out how to cover their bills. They could not afford food or basic necessities. We knew our community was counting on us, and we had to determine how to best serve them—to help them meet their urgent needs.
Knowing our community would suffer disproportionately, our senior management team began discussions with UJA-Federation of New York (UJA) to explore the Y's role in distributing financial assistance directly to Northern Manhattan residents. The Y has distributed more than $230,000 in emergency cash assistance to date and is scheduled to distribute another $225,000 in the coming weeks. Funding was made possible by generous support from UJA, the New York Community Trust's Emergency Cash Assistance Program for New York City, and the Robin Hood Foundation, which covered administrative costs.
Meanwhile, we tried to retain as many full-time staff members as possible. Training some of our staff whose positions became nonessential to administer the emergency cash initiative helped us continue their employment and ensured that staff familiar with the Y and our community would manage this important program.
We quickly established an easy process for those in need to request assistance, regardless of their documentation status. Although the Y shared information about the initiative online and with program members and partner organizations, including local public schools, requests grew significantly when information spread by word-of-mouth through the neighborhood.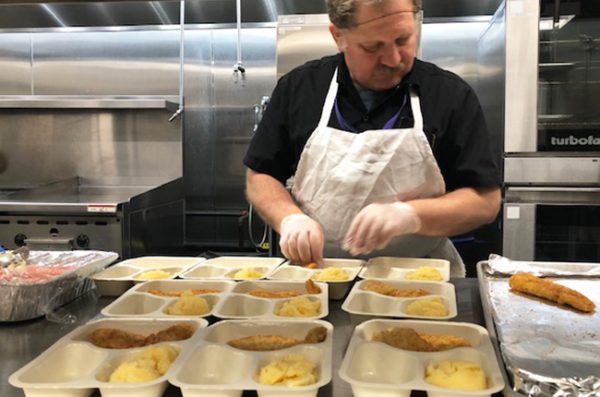 At the end of March, all senior centers and meal services for older adults were closed by the City, which endeavored to provide emergency food to all those in need. Within a short time, however, the Y became aware of older adults in dire need of meals and promptly sprang into action. We contracted with local restaurants to prepare and deliver meals at fair, reasonable prices, helping them stay in business and employ their staff. At its peak, our program delivered 300 hot, freshly prepared meals a day.
When people heard Holocaust survivors were struggling and the Y was providing them meals, donations grew. By May, contributions were more than triple the amount we raise in a typical year. We were flooded with gifts from new donors and received unexpected increases from existing ones. We also received contributions from the children of donors, who were inspired by our work. They reached out to their friends, the initiative gained momentum, and the response grew.
Although the funding for emergency cash assistance and meals was crucial, our work was far from done. The City desperately needed safe childcare for children of first responders, healthcare providers, transit workers, and other key personnel while their parents worked. In response, the Y opened a Regional Enrichment Center, providing these children with hot meals, remote learning time with their teachers, activities, and social and emotional support.
All the while, the Y continued to provide essential services remotely, including wellness checks for older, isolated adults and struggling families, emotional support, and connections to critical services. Our team of professionals also developed a robust menu of online programs to help fill the void when New York's shelter-in-place order was implemented. The Y @ Home continues member programs and offers free events to the community at large—including new parent and toddler and support groups, nursery school, after-school programs, senior health and wellness classes, Jewish educational events, and more. We were glad to provide a semblance of continuity for existing members and were elated when some programs like Ukulele Shabbat saw large increases in participation.
Even as New York City moves through Phase 4 of reopening, the summer of 2020 is shaping up to be like none other. Like many other organizations, we made the painful decision to cancel in-person camp, as we could not ensure the safety of campers or staff, nor could we provide transportation to and from our campgrounds. We're currently running Summer in the Cloud in collaboration with the Marlene Meyerson JCC Manhattan and 14th Street Y—and opening the new online program to all.
Young campers are not the only youth affected by the pandemic. In April, the City canceled its Summer Youth Employment Program (SYEP)—leaving 75,000 14- to 24-year-olds without this coveted opportunity and the chance to learn professional skills, network, and gain valuable experience. Therefore, we're working with our Uptown Hub partners, including NewYork-Presbyterian Hospital, to provide paid internships this summer for teens. In addition, the Y joined advocacy efforts to bring back SYEP or provide other summer youth programs. As a result, the City has launched Neighborhood Opportunity Network (NeON) Summer, an online program for teens in hard hit areas to help them build skills and focus on career goals—while earning a stipend. Our advocacy efforts continue, and we hope additional programs will be offered.
All of these initiatives represent much more than the programs themselves. Just as in the 1980s, when we showed the community we were here to stay, our actions—then and now—demonstrate the Y's ongoing commitment to our community and our hope for a brighter future.
Like the YM & YWHA of Washington Heights and Inwood, many JCCs across North America have pivoted their programming to continue to serve their communities throughout the COVID-19 pandemic. Learn more about the rich online offerings available throughout the JCC Movement and head to your #Virtual JCC from the comfort of home.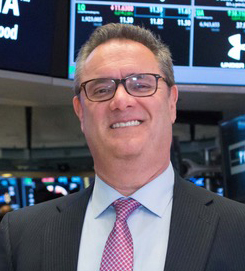 Martin G. Englisher has served as CEO of the YM & YWHA of Washington Heights and Inwood since 1981. His visionary leadership has been a positive force for the Y and the community, encouraging the development of vital programming to serve the needs of its diverse and evolving neighborhood.
Looking for other ways to stay connected to the JCC Movement? Sign up  below for email updates, including our new quarterly newsletter, and visit us on Facebook, Instagram, and Twitter.