By Sue Gelsey
I attended a Jewish overnight camp for many years and worked there through college, which inspired a career in Jewish communal work. I started with the Reform Movement as assistant camp director and regional youth director. I subsequently moved to the JCC world, where I stayed for nearly 20 years before joining the team at a fitness management company. Returning to the JCC Movement six years ago, I recognized all my experiences—in and beyond the JCC world and in the corporate and non-profit sectors—gave me valuable professional development experiences and expanded the tools in my toolbox.
As home to the greatest number of Jewish professionals, the JCC Movement and JCCs across North America are the central talent pipeline for Jewish communal professionals—an important responsibility. At our upcoming Professional Conference, five colleagues from the Mandel Foundation's Executive Leadership Program will join me to discuss their diverse paths and unique journeys in the Jewish communal landscape.
One "on-ramp" for many young professionals, myself included, is work at a Jewish Community Center or a Jewish summer camp. Adina Frydman, CEO of Young Judaea Global, followed such a path:
When I was in college, I became involved with Young Judaea's Hamagshamim, which led me to work at Camp Tel Yehudah. It was after spending that summer in an intensive Jewish communal space with many aspiring Jewish communal professionals that I made the decision to apply to cantorial school. That on-ramp led me to a 20-year career working in synagogues, day schools, camps, Federations, and finally to the CEO of a legacy re-start up."
Education was the path that brought Rabbi Hugh Seid-Valencia, director of collaborative leadership and Jewish engagement at Jewish Silicon Valley, to Jewish communal work. In his mid-20s he got an emergency credential to teach English, history, and special education at a local public high school while also teaching at a supplemental Jewish community high school. As a result, Seid-Valencia says:
I learned I preferred the conversations I was able to have in a Jewish context; they felt more interesting to me and potentially more relevant to my students. To become the kind of Jewish educator I wanted to be, I enrolled in the Reconstructionist Rabbinical College. While I've worked in a range of positions in the Jewish communal landscape since then, I still think of myself primarily as a Jewish educator and still feel like the conversations I am able to have are endlessly interesting and continually relevant to my own personal development.
Jennifer Gross, CEO of American Friends of Tel Aviv University, began her professional life in finance and came to the Jewish world later in her career:
I had been marketing hedge funds to institutions and transferred those skills to running a large fundraising team for UJA-Federation of New York. Working for such a mission-driven organization and seeing the power of private philanthropy ignited a spark in me. Israel is my passion, and five and a half years later, I became the CEO of American Friends of Tel Aviv University, where I spend my time working on behalf of Israel, which is truly a dream come true.
Jesse Rosen president and CEO of Mandel JCC of the Palm Beaches, Florida, tells a similar story. He spent nearly 15 years producing and managing high-profile events and never considered working in the non-profit sector. That all changed when he learned about the engagement opportunity the JCC Maccabi Games® could bring to teens and a community about which he cared. In 2013, Rosen took on what was to be a two-year commitment as director of the 2015 JCC Maccabi Games®:
Working on the Games, I learned firsthand about the positive effects JCCs can have, and I started to see my work in terms of a longer career path. The opportunity to move into agency leadership as a COO allowed me to widen my lens on the business units of a JCC and gain new leadership and supervision skills. That experience combined with my time as a fellow in the Mandel Foundation's Executive Leadership Program gave me tools to grow into a CEO role.
Rabbi James Greene, executive director of Camp Laurelwood, was a music student when he realized he didn't want to spend his career alone in a practice room with a saxophone. Instead, he wanted to serve, support, and expand his community. That thinking led him to a year in Israel and then to seminary, where he focused on a non-congregational rabbinate:
It was a mentor and long-time exec at the Addison-Penzak JCC in Silicon Valley who talked with me about the community organizing work of JCCs as the perfect place for a rabbi. He helped me see the JCC not as a stop along the way, but as a career path that would allow me to build community. That conversation led me to stay in the field for a decade before I moved to Camp Laurelwood last year.
The JCC Movement is committed to the development of all JCC professionals because it is critical to the future of Jewish communal work and the future of the Jewish community. Learning about others' varied career paths can help us in our own reflection and growth.
To hear more from these professionals, join us for "Launching Your Jewish Communal Career," an Enrichment Elective to be offered during ProCon 2021. The conference will feature many other sessions and events, all designed so you can connect, learn, explore, and develop professionally. If you're currently a JCC professional, register now.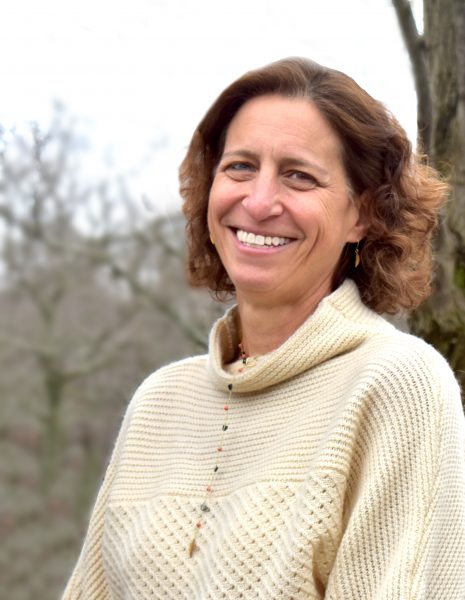 Sue Gelsey is the chief program officer at JCC Association of North America.