by Natalia Fisher
Walking through the doors for the first time in two months, I was shocked at how I felt. I did not expect to feel this way. Without realizing it, I was holding my breath.
We are learning to be together again in the time of Covid-19. I knew right away we would have to take it slowly and start with rebuilding trust—in our spaces, in the new protocols, and with the families in our school.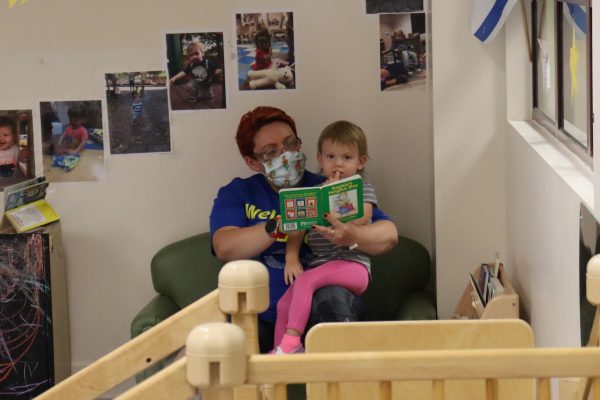 I watched our teachers—faces hidden behind masks, eyes darting at the walls, at each other. Six feet apart, we came together to discuss new cleaning protocols, playground schedules, and more. Someone asked: "What happens if someone gets sick?" Overwhelming, right?
To be responsive, the focus must be on the social-emotional well-being of the children and each other. Armed with the values of tzelem Elohim (the Divine image) and tikkun olam (repair of the world), we can step forward with compassion. We must understand how human beings process the world around them and offer time and space for the people in our care to do so. Only then can we be open to what the children bring to us.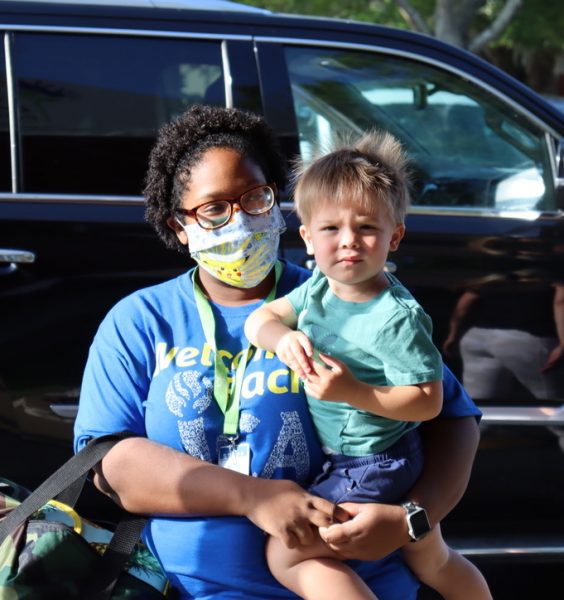 Wearing masks all day is not normal. Distancing from each other is not normal, and we cannot try to make it so. Conversations around how uncomfortable it was going to be helped validate the feelings we were having and created space for our current reality. We discussed ways to work together in a more constructivist way, respecting everyone's individual journey and how they experience the world and learn by reflecting on those experiences.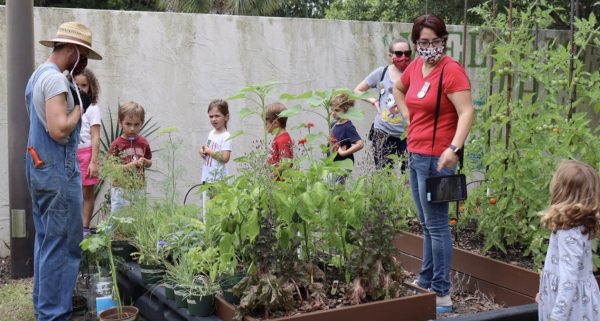 We also looked at our environments and within ourselves to uncover topics that make us uncomfortable. We found ways to remain open if the children bring up those topics. To help us respond, we focused on these questions: "What am I seeing and hearing?"—and "What can I offer in response that will be meaningful?"
Using our newfound skills and confidence with technology, we sent videos and social stories highlighting the changes at the JCA to our families. We also scheduled Zoom calls, so children staying at home could connect with those who would be returning.
We made sure to acknowledge moments of joy and welcome—in sadness. It's difficult to see the beauty around us when there's so much darkness descending, but we can't see the light without the darkness, can we?
As a school community, we have the opportunity to be the hope, even in the darkest circumstances. When it feels as though the whole world is burning down, how do we step forward? We breathe. We show our compassion with open arms and hands, ready to receive. We model the peace we know will return. We pivot, adjust, and step forward—gently, intentionally, with strength, and fully awake to our reality and our great responsibility to be the light in the darkness.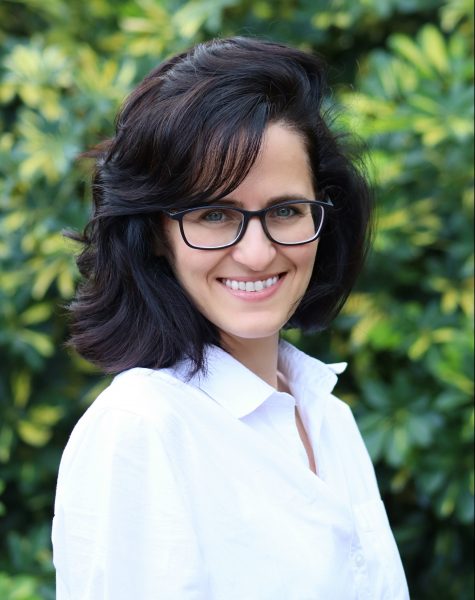 Natalia Fisher is the ECE curriculum coordinator at the Jewish Community Alliance in Jacksonville, FL. She earned a master's degree in early childhood education and in early childhood special education from NYU Steinhardt School. Natalia also holds AMS Montessori certification from West Side Montessori School in New York, NY.
Photos in this blog courtesy of Danielle Wirsansky