By Jane E. Herman
Although few people will be sorry to see 2020 go, the year, notwithstanding its unexpected challenges, offered innumerable opportunities for the JCC Movement to redefine and refine its work, collaborate in fresh and creative ways, and demonstrate resilience, flexibility, and stamina, all of which will benefit the movement and our Jewish communities in 2021—and long into the future. As the clock ticks down and we prepare to welcome the new year, come along as we highlight some of these remarkable accomplishments from across North America.
On the first Sunday in 2020, more than 25,000 people joined government officials and community leaders for "No Hate, No Fear," a solidarity march across the Brooklyn Bridge from lower Manhattan to a rally in Brooklyn. Among the crowd were delegations from 23 JCCs—including groups from Boston, Cleveland, Philadelphia, and Washington, D.C. Our movement's presence, numbering more than 1,000, demonstrated our commitment to a strong, proud, and defiant Jewish community in the face of antisemitism.
At the second annual Innovation Incubator showcase, held in late January, we saw tremendous creativity and inspiration on display in an array of diverse initiatives created at Js from coast to coast. A panel of judges—Stephen H. Hoffman, chairman, Jack, Joseph and Morton Mandel Foundation; Jay Kaiman, president, The Marcus Foundation; and Jaynie Schultz, director, Schultz Family Foundation—offered notable insights into the ever-changing world of foundation philanthropy and awarded first, second, and third-place honors, respectively, to these projects:
In February, 28 Sheva Center Leadership Institute (SCLI) fellows, the best and brightest Jewish early childhood educators from across the movement, gathered in San Francisco with their supervisors and the CEOs of their JCCs to advance a stronger, more evolved, strategic, and dynamic commitment to family engagement, all rooted in the preeminent Jewish early childhood programs they create and run in their JCCs. Since then, the fellows have met twice in online retreats. The first, in April, was an impromptu gathering wholly organized and led by the fellows themselves and featured activities they created to help navigate the pandemic and its fallout. The group met again during the fall in a retreat chockablock with professional development opportunities, as well as time and space to reflect and refresh.
When our world shut down in mid-March, it was these very same early childhood educators and their colleagues across the continent who, seemingly overnight, figured out how to keep the doors open in their communities to provide childcare for families of first responders and essential workers. Meanwhile, JCCs quickly refocused to offer myriad online programs—from fitness and cooking classes to book clubs, guest speakers, story time for kids, and more—all designed to keep members connected to their JCC and bring programming to them at home, even as many facilities were furloughing and laying off significant numbers of staff.
Among the notable online offerings, more than 90 JCCs partnered with the Marcus JCC in Atlanta, Georgia, joining the National JCC Literary Consortium in November; 38 JCCs are collaborating on the JCC Adult and Senior Alliance, a framework for online programs that targets isolated seniors through the Osher Marin JCC in San Rafael, California; and during the week of Hanukkah, 18 JCCs hosted Zionism 3.0, a scalable program that began at the Oshman Family JCC in Palo Alto, California. Other online programming offered by JCCs addressed racial inequality and injustice and celebrated Pride Month in June. The Schwartz/Reisman Centre in Ontario, Canada, took online offerings to new heights, developing Virtual J, a platform it describes as "a new place to learn, connect, grow and engage….a place for all of us. It is by the community, for the community. We are calling on all of you to be the engine that powers Virtual JCC."
JCC Association stepped up, too, meeting the constantly evolving needs of more than 170 JCCs by convening infectious disease, risk management, loan, and other experts, as well as guiding agencies through the application process for federal SBA, PPP, and other loans; conducting weekly cohort calls for JCC professionals; and regularly surveying the field (a practice that continues today) to understand the full effect of the pandemic on JCCs and help the field contend with the most pressing challenges. All told, JCC Association hosted more than 400 calls, with nearly 19,000 touch points and consulted with members of 28 different cohort groups to grapple with questions and concerns around partial and full facility re-openings and "go" or "no go" decisions about day and overnight camps.
Barely two weeks into the pandemic, JCC Association was one of eight major Jewish organizations whose leaders formed an emergency coalition that led to the creation of the Jewish Community Response and Impact Fund (JCRIF), a collaboration among Jewish foundations and the Federation system. JCRIF will provide more than $91 million in interest-free loans and grants—of which more than $20 million has come to the JCC Movement—to maintain the infrastructure of Jewish life across the United States.
For military families, the ongoing pandemic means longer deployments and time apart from loved ones. In a new partnership program with PJ Library, JWB Jewish Chaplains Council®, a signature program of JCC Association, hired a parent ambassador in five different pilot communities to ensure that the Jewish families most dedicated to serving our country also can build and experience meaningful Jewish life in community with other Jewish military families. Also in 2020, JWB produced Facebook Live events for the first time to focus a Jewish lens on Memorial Day, Fourth of July, and Veterans Day.
Such partnerships and collaborations—always an essential component of our movement's work—became all the more so as the pandemic dragged on. Particularly as JCCs reopened, the only Jewish organizations to do so in most communities, opportunities to join forces with day schools, synagogues, and other communal entities expanded, and more than 60 JCCs hosted congregations for High Holiday services. The Lawrence Family JCC in San Diego, California, partnered with two local synagogues to have enough space for children's programming, given social distancing requirements. During the summer, the Tucson JCC in Arizona made similar arrangements with a nearby synagogue for its program for young adults with disabilities, and the same space is now housing JCare+, a venue for students to attend school remotely. The J in Tucson also partnered with the Council on Aging and Catholic Services to provide hundreds of meals to seniors each week. In a partnership between the Stroum Jewish Community Center in Seattle, Washington, and Hillel, the two organizations seamlessly shared the cost of a programming professional; the JCC paid a portion of her salary for community outreach, and Hillel paid the balance for young adult programming. The Stroum JCC also collaborated with Jewish Family Service in Seattle to train volunteers for a mitzvah corps opportunity in the community.
The Hub, the newly opened undertaking of Commonpoint Queens in New York City in partnership with UJA-Federation of New York, perhaps best exemplifies the value of collaborative initiatives. Offering a one-stop shop to help community members find their way out of poverty, The Hub's team of more than 40 professionals comes from specialized UJA-Federation-supported agencies that work in partnership with each other and with representatives of the Hebrew Free Loan Society, Met Council on Jewish Poverty, and the New York Legal Assistance Group.
By November, 98% of all JCCs had reopened one or more program areas, thanks to Herculean efforts by staff to plan and implement policies and procedures around temperature checks, masks, pedestrian traffic flow, COVID testing, pods, bubbles, and more—all of which also had to conform to local, state, and federal guidelines and regulations. Re-opening videos featuring executives, fitness staff, and other JCC professionals were a popular way to share information and requirements for using newly re-opened facilities. Watch a few now: Merage JCC of Orange County in Irvine, California; Louis S. Wolk JCC of Greater Rochester in New York; Bender JCC of Greater Washington in Rockville, Maryland, and Marlene Meyerson JCC in New York City.
Pandemic or not, a recent story from the YM-YWHA of Washington Heights and Inwood in the northern reaches of New York City is one few of us who heard it will soon forget. While volunteering this month at the Y as part of JResponse®, a signature program of JCC Association of North America, our chief of staff learned of a Russian Holocaust survivor whose wife of more than 50 years had died a few days earlier. The Y, with help from the Hebrew Free Burial Association and The New York Times Neediest Cases Fund to offset expenses, had quickly stepped in to arrange for a funeral service and provide emotional support to the widower.
Finally, Hanukkah was an opportunity for JCCs to spread much needed light and hope, reflected in this article by Dava Schub, CEO of the Edlavitch Jewish Community Center in Washington, D.C. The Sidney Albert JCC in Albany, New York, offered an array of Hanukkah programming for adults and children, including a Lego brick menorah contest, latke-making videos, and Zoom candle lightings and other online activities for adults and seniors. The Asheville JCC in Asheville, North Carolina, held its fifth annual—and first virtual—JCC Hanukkah 8K, a communitywide celebration (and fundraiser) of the eight-day Festival of Lights. At the Springfield JCC in Springfield, Massachusetts, the community gathered online on the first night of Hanukkah to light the largest outdoor menorah in western Massachusetts, followed two nights later by a festive community concert that featured contemporary Jewish musician Deborah Sacks Mintz. Especially this year, it is as though Deb Krivoy, the Springfield J's chief operating officer, spoke for the entire JCC Movement when she said, "Hanukkah is a holiday that celebrates religious tolerance and resilience… Now more than ever, we look forward to bringing light to the whole community."
With warm wishes to all for light and blessings in 2021.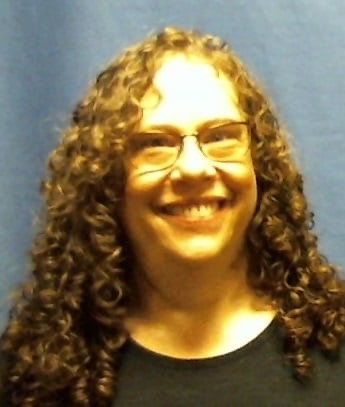 Jane E. Herman is the senior writer at JCC Association of North America.