by Jane E. Herman
At the start of the COVID-19 pandemic, JCC Association of North America quickly pivoted to provide useful, meaningful content and resources to JCCs (Jewish Community Centers and Jewish Community Camps) across the continent and to the Jewish community at large. With this agility, we remain—even in these challenging times—the town square in many communities, as well as the largest platform for Jewish engagement throughout North America.
We've produced some truly successful programming during these months, and we're pleased to share these highlights.
Partnering With "Shalom Sesame"
"Shalom Sesame," a cross-platform media initiative to introduce North American children to Jewish culture, Hebrew language, and the diversity of Israel, is having a revival, and in this exciting partnership, JCC Association is its home. As part of this collaboration, the offerings from the Sheva Center, JCC Association's early childhood and engagement initiative, include 12 episodes of "Shalom Sesame" and additional materials for families, children, and educators.
Although the official launch of the partnership won't happen until the fall, we've already shared two episodes as live events on our Facebook page. Both were big hits with kids and parents who are part of early childhood communities at JCCs—and beyond. No worries if you missed these episodes, though. Even though the matzah crumbs were swept up long ago, you and your kids can still watch "It's Passover, Grover!" And, if you want to know what happens when Muppets Avigail and Brosh get together to learn all about Shavuot, check out the "Countdown to Shavuot!" episode.
Uniting the Jewish Community Around Memorial Day
JWB Jewish Chaplains Council®, a signature program of JCC Association of North America, cares for the religious and spiritual needs of this country's 10,000 Jewish military personnel and veterans, as well as their 15,000 family members, in part, by offering them JCC programs, services, and resources, during their time in the military and beyond. It also spearheads Jewish observance and celebration of America's civic holidays, again providing programs and resources to the Jewish community at large.
This year, JWB Jewish Chaplains Council® brought the Jewish community together as one on Memorial Day to honor our country's fallen heroes during a live broadcast of "National Jewish Community Observance of Memorial Day." The inaugural commemoration featured greetings to the Jewish community from senior ranking military officials, messages from bereaved families, prayers honoring the fallen heroes of all wars and conflicts involving American troops, and more. Watch it now and read the reflection of JWB's director of operations, whose service including performing one of the military's most solemn responsibilities: dignified transfer to bring home our country's fallen heroes.
Helping Jewish Americans Celebrate Freedom
Again on the Fourth of July, JWB Jewish Chaplains Council® brought the Jewish community together with "Celebrating Freedom & Serving Others: the Jewish Community Honors July 4th," a multi-faceted initiative that included a series of personal reflections from Jewish military personnel, Jewish leaders, and allies, who shared thoughts about Independence Day, freedom, and more. Also included as part of the program were an array of activities, so participants could perform social action projects, write letters to service members, register to vote, get others to register, or study the history of Jewish military service in the U.S. or Jewish texts related to American ideals and values. The final component of the initiative offered a glimpse into the life of a Jewish military family, written by the wife of an active duty U.S. Navy commander.
We're planning more great programming for the coming months, so keep an eye out for it. Look for "The Sticky Shofar," the Rosh Hashanah episode from "Shalom Sesame," coming to our Facebook page in August and later this fall, a Veterans Day program for the Jewish community from JWB Jewish Chaplains Council®.
Looking for other ways to stay connected to the JCC Movement? Sign up  below for email updates, including a new quarterly newsletter coming soon, and visit us on Facebook, Instagram, and Twitter.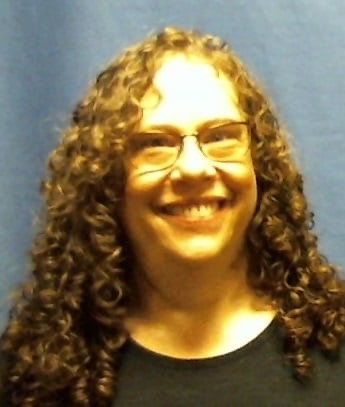 Jane E. Herman is the senior writer at JCC Association of North America. Email her at [email protected].